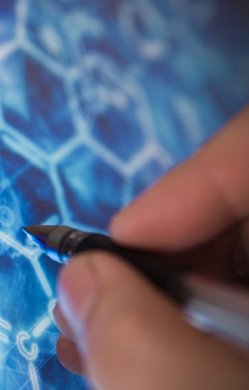 Management

Mr. Christopher Kennedy, President and Chief Financial Officer
Christopher Kennedy brings high tech product development, commercialization and business development experience to the founding team. At Ciena Corporation Christopher was responsible for development on four product lines accounting for $200M of annual revenues. Christopher has led merger and acquisition activities and negotiations with lead customers, partners and vendors. Most recently Christopher was Executive-in-Residence at X/Seed Capital Management where he sourced and evaluated deals in the alternate energy and cleantech space. An electrical engineer, Christopher holds three patents and earned an MBA with distinction from the Johnson School at Cornell.

Dr. Jason K. Holt, Chief Technology Officer
Dr. Jason Holt left Lawrence Livermore National Lab, where he was a Staff Scientist and principal investigator on several R&D projects, to co-found NanOasis as its Chief Technology Officer and commercialize the development of carbon nanotube membranes. Dr. Holt was a first author of the seminal 2006 paper "Fast Mass Transport through Sub–2-Nanometer Carbon Nanotubes", published in the journal Science. Dr. Holt is an expert in nanofluidics, nanocomposite synthesis and the development of platforms for the study of flow at nanometer length scales. Dr. Holt earned his PhD in Chemical Engineering from the California Institute of Technology.
Dr. Timothy V. Ratto, Chief Science Officer
Dr. Timothy Ratto served as staff scientist and principal/co-investigator for a large number of R&D projects at Lawrence Livermore National Laboratory before leaving to co-found NanOasis as Chief Scientific Officer. Dr. Ratto is an experienced experimental scientist and is a recognized expert in polymer thin film processing, self-assembly, and the structure and function of biological and artificial membranes. Dr. Ratto earned his PhD in Biophysics from the University of California at Davis.